AFEX TEST PREP, THE LEADING TEST PREP CENTER IN AFRICA, IS NOW ONLINE.
Every year, an average of 15 AFEX students score within the top 1% of all SAT test-takers worldwide.
We provide the highest quality in SAT Test Preparation with expert tutors from Stanford and Yale; College Board Approved Study Materials and College Board Tests as our practice and diagnostic tests.
Students in the TOP 1% out of 2.2 million test takers worldwide in the 2020/2021 year.
In scholarships earned in the 2020/2021 year
Full scholarships awarded in 2020/2021 year
of excellent SAT Prep and College Admissions Consultation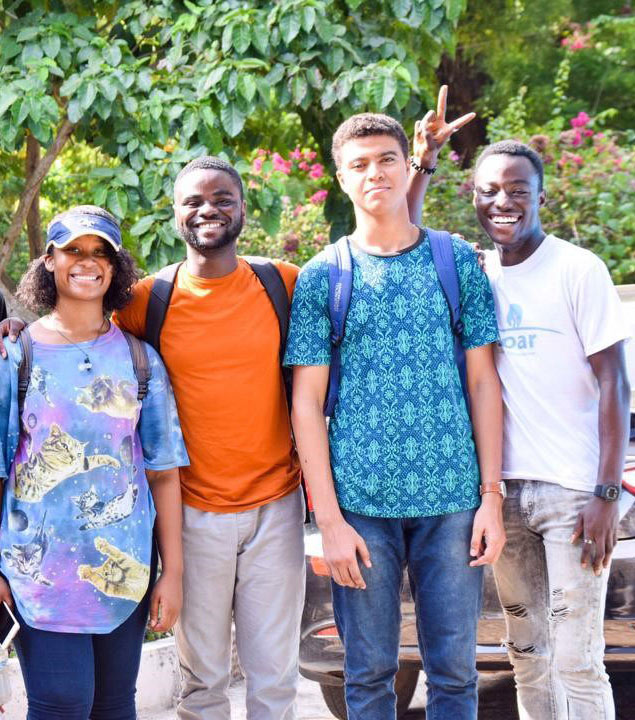 OUR WINNING FEATURES
Expert Tutors who scored in the 99th percentile of the SAT (In the top 1% of all SAT test-takers worldwide)
Over 2000 standard SAT questions
Comprehensive Training, covering SAT concepts in depth from the very first meeting 
65 hours of lessons
Multiple practice questions and examples for Every Concept Lesson 
Intensive focus on SAT Mock Testing using real test-taking conditions, and College Board Tests
250 points increase in scores guaranteed
Updated College Board Approved Study Materials
Expert tips and strategies to excel in the SAT 
Small Class Sizes
Live Video instructions (Group)
---
Live Video Instructions
One-on-one
PRICE
$450
$850
STUDY TIME
4-hour lessons per week
The timetable will be specially designed with the student
ACCESS PERIOD
12 weeks
6 weeks
PRACTICE QUESTIONS
2150*
2150*
3-HOUR TESTS
12
10
** Video explanation for every question
* Live video explanations for questions *Recorded classes available in August 2021